NSFA members and their guests only.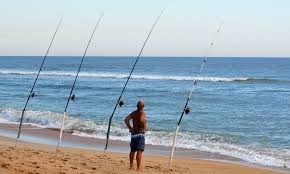 NSFA is holding our Spring Surf Fishing outing on 23-April starting at 8 AM at American Beach (Burney Park) for members and their guests.  Look for the NSFA Flag on the beach for the gathering point.
We are asking people to bring lawn chairs and BYOB but know that there are local ordinances prohibiting alcohol on the beach. 
We will have a picnic of hot dogs and all the fixings along with some water provided by NSFA. Please register so we can plan accordingly.
If you want to enter the prize pool the entry fee is $10.00 per angler, to be paid at the outing. 100% payout of all entries at the end of the outing.

Largestfish weighed : 50% of Prize Pool
Second largestfish weighed : 25% of Prize Pool
Third largest fish weighed : 15% of Prize Pool
 The last 10% of the Prize Pool will be awarded to the angler that caught and weighed the most fish.
All fish caught and weighed must be FWC legal size. No stingrays, catfish or sharks can be entered.
On Saturday 23 April, the high tide and low tide chart shows that the low tide will be at 9:14AM.

Look for this NSFA Flag on the beach.  This will be the HQ location for the event. 
Hope to see you there.
Questions or comments should be directed to Shawn Arnold at ashawnarnold@hotmail.com
If you have any suggestions for this outing of any kind please let us know at Send Us an Email.

Here are directions to American Beach