Redfish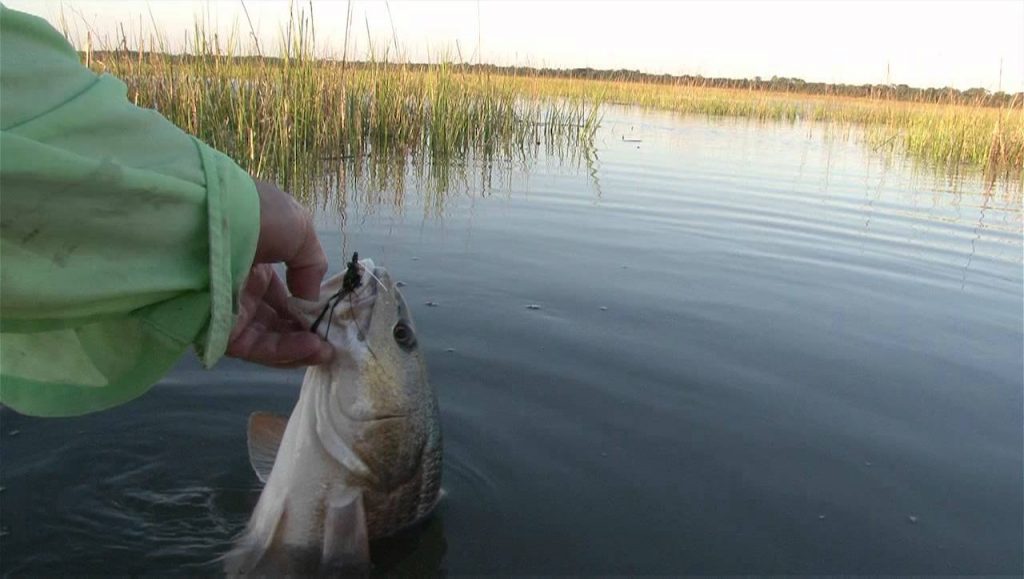 March is the month of change from winter to spring.  The key to catching redfish in March is to know where to look. Look for areas with shallow water and plenty of vegetation, such as grass beds and oyster bars. These areas are ideal for redfish to search for food, and you are more likely to find them there.  You can use live or frozen bait, such as shrimp, mullet, mud minnows, and fiddler crabs, or try using artificial lures, such as spoons, soft plastics, or topwater plugs.  When fishing for redfish, it's important to be patient and keep moving until you find a school.  If you don't get a bite in 15-20 minutes it is time to move.  It may take a number of different locations to produce some results.
Sheepshead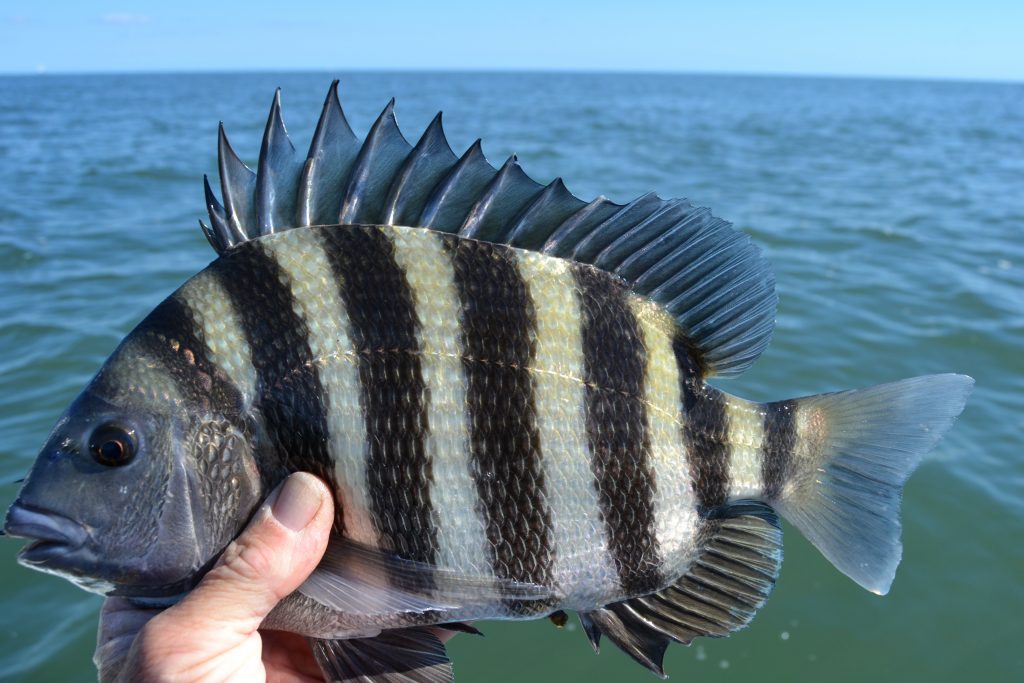 Sheepshead should be in full swing in March.  As always a fiddler crab or shrimp is a good bait for both sheepshead and the occasional redfish.  Fish next to pilings.  Be aware of the current.  If you catch on fish on a particular side of a pilling try the same side of other pilings.
Black Drum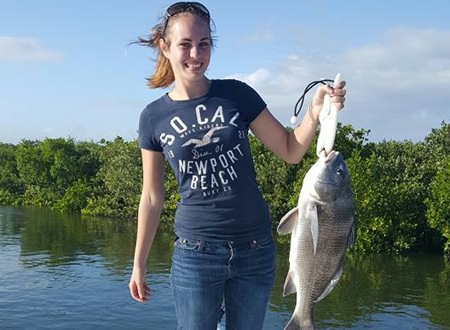 When there is a full around March 5th to the 8th or the new moon March 21st the black drum will move near shore to spawn.  The best spots are the St Marys jetty or the Crady Bride.    From the surf, if you can cast past the first bar you will get the best result.  The bait of choice like always for black drum is 1/2 a blue crab.  Sunset and sunrise are the most desirable times of the day.  Heavy tackle is recommended as this fish can be up to 80 pounds.
Surf Fishing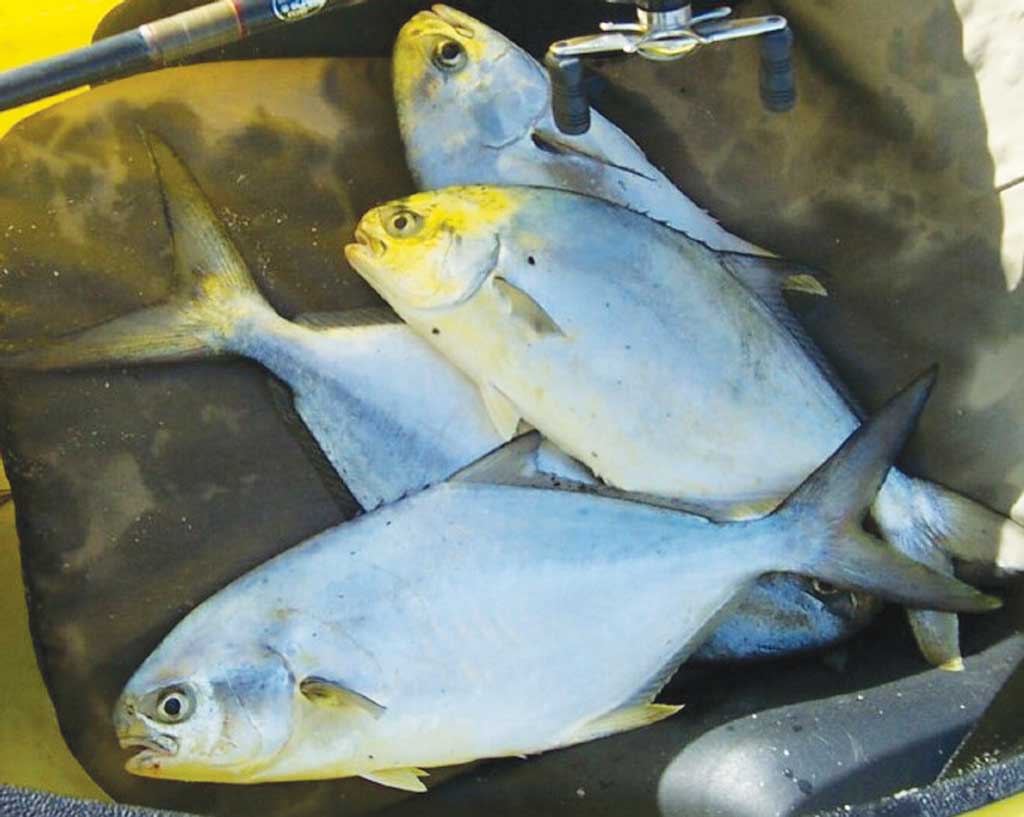 Surf fishing should improve during March.
Pompano to 5 pounds will chase down sand fleas or fresh dead shrimp.
Whiting to 17 inches should become abundant in the surf.  As always they will take fresh dead shrimp or sand fleas.
Blacktip sharks up to 6 feet will also be prowling the surf zones.    Cut bait or whole whiting will attract a blacktip shark.
Spanish mackerel in the surf can be taken with a Gotcha plug.  A fast retrieve is the way to go because mackerels are used to chasing fast minnows.  Remember that sometimes Spanish mackerel can be taken within a few feet of shore.