Whiting Stingray and Shark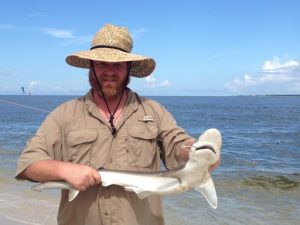 Well, I finally got out surf fishing myself.  This time of year I hang up the kayak for a while and see if there are any mullet and bull redfish in the surf.
I did not see any mullet but I did catch some small whiting.  I pulled in to check my bait and had the smallest stingray I've seen.  Landed a 3-foot foul hooked shark.  What a battle when it is hooked in the pectoral fin.