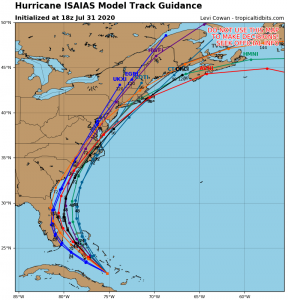 Use common sense this weekend as hurricane Isaias is coming along the coast from August 1 to August 3, 2020.
Surf FishingWhiting are also plentiful.  Small Pompano are still in the surf but are mostly undersized.     Early in the morning or late evening trout are coming into the surf.   Don't be surprised to catch Palmettos as well.   Fish the cuts particularly for trout.
Flounder during the first 3 hours of incoming are in the rivers.
Plenty of redfish and trout are in the creeks.