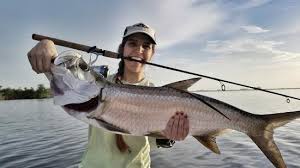 There are still pompano in the surf but in fewer numbers.  Whiting are still available in good numbers.  Early in the morning tarpon and trout are beyond the breakers.
Flounder are abundant in the creeks and river on mud minnows or mullet.
Fish the jetties for bull redfish.  Slot redfish are in the creeks.