As the water cools fishing will transition into winter patterns.   The current temperature in the Amalia River is between 64 and 66  which is about average.  By the end of December, water temperatures will drop by about 10 degrees.
Surf Fishing
Black drum will be roaming the beach in North Eastern Florida in November.   A 1/4 of a blue crab fishing on the bottom will attract some attention.  Check your bait every 15 to 30 minutes as crabs will clean the meat from a dead fellow.
Whiting are attracted to fresh dead shrimp also fished on the bottom.  This is a good time of year to use some of the sand fleas that you saved from the warmer months.  The best time to surf fish is 2 hours before or after high tide.
Redfish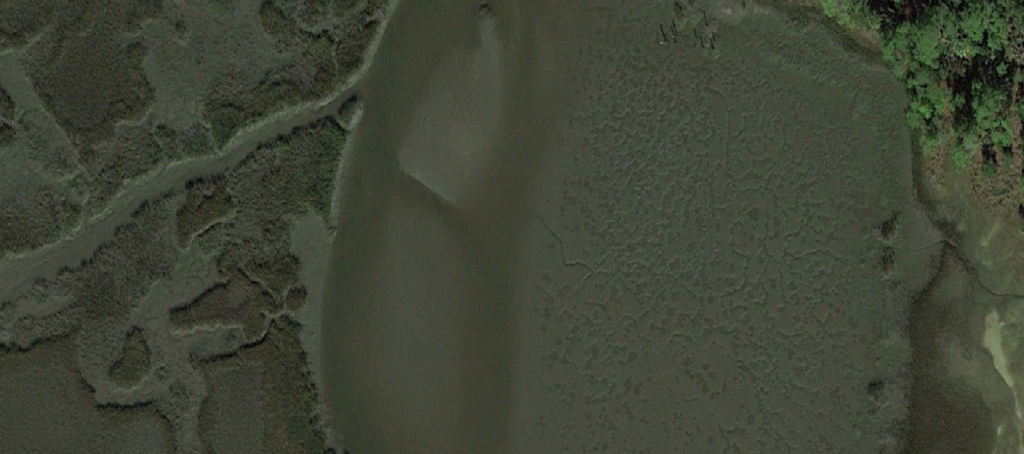 Look for redfish in two spots.  Mudflats on a sunny day will draw redfish to the warmer water.   These areas are best in the afternoon when they are at their warmest.  Fish the rising tide as the flat floods.   Right after high tide fish, the creek edges as the redfish move out of the grass back into the creeks.  A Berkley Gulp New Penny shrimp on a 1/4 Oz. jig will keep you busy unhooking fish.
Trout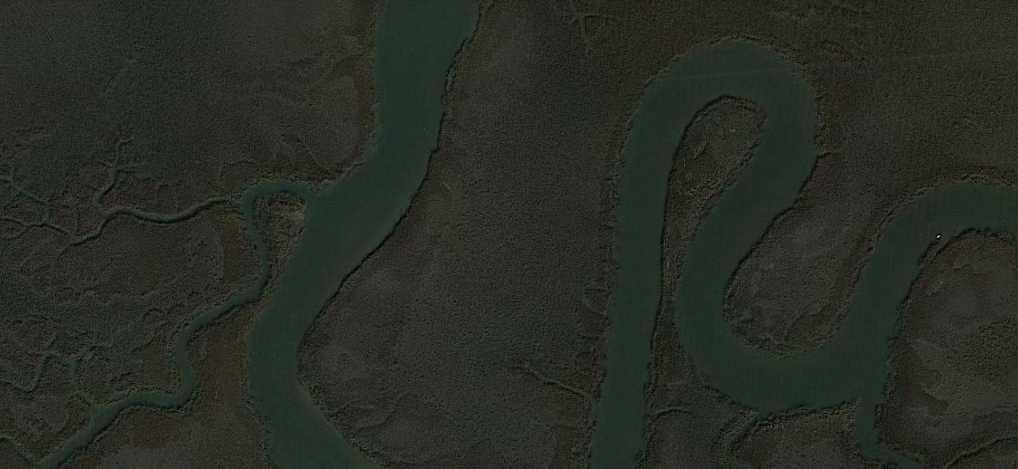 They are in the deeper creeks.  On a rising tide find a bend with water over 5  feet deep and fish a 1/4 Oz. jig head with a Berkley Gulp Swimming Mullet or Fish Bites Fight Club Butt Kicker.  Keep the presentation slow.  When the tide starts to fall fish a live shrimp under a bobber.  Allow the shrimp to drift next to docks and or oyster beds.  In my experience, you may catch 30 undersized trout for every keeper.
Sheepshead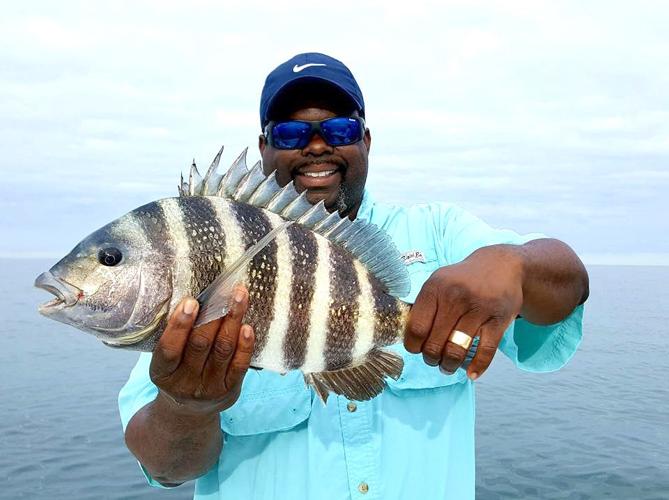 The winter sheepshead bite is in full swing.  As always fish fiddler crabs close to structure.  Drop the fiddler crab to the bottom and then SLOWLY jig your rod tip up a couple of feet.  This technique results in fewer missed hit.  You may hook sheepshead to 10 pounds so gear up to pull these hard fighting fish away from the structure they love.